BY JOHN HOUANIHAU
SOLOMON Islands National Futsal Team 'Kurukuru' left today for a series of international friendlies against the Australian national futsal side 'Futsalroos' starting this weekend in Sydney, Australia.
The 14-member Kurukuru squad will compete against the Futsalroos in a three-match international friendly series through the continued partnership between Solomon Islands Football Federation (SIFF) and Football Australia Limited (FA) initiated by the Australian Government and Australia's Department of Foreign Affairs – PacificAus sports.
The international friendlies are crucial in terms of Kurukuru's preparations ahead of the 2023 OFC Futsal Nations Cup in New Caledonia which was also staged as the 2023 FIFA Futsal World Cup Qualifiers later this year. Also, through the partnership, FA stated a potential football event can also be proposed in the lead-up to the Sol2023 Pacific Games in November.
Kurukuru head coach, Damon Shaw told local journalists in yesterday's pre-departure press conference in Honiara that they were excited for the upcoming series of international friendlies in Australia.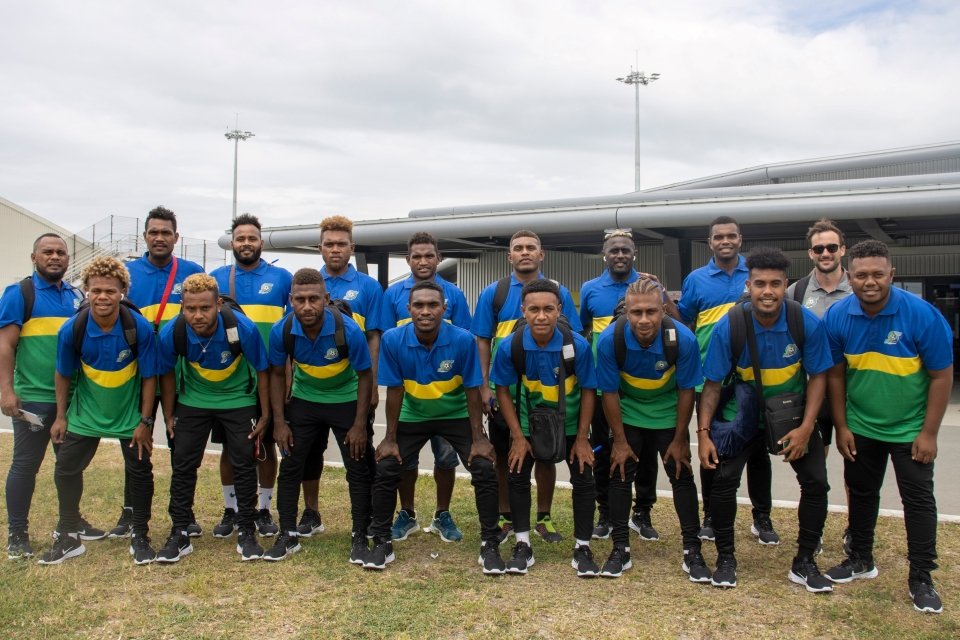 He said the Kurukuru squad is comprised of both new and former players.
"I understand that Australia has got a lot of talents, and they're ranked 37 in the world, however, I am confident the boys are ready and will deliver accordingly to their level of preparation.
"I am so excited about these international friendlies. The boys have been brought up to another level. I can't wait to see the action in the match because in Vietnam, we competed but I think it's not our potential and lack of fitness.
"They can play well, we can win or lose, but I know they can play well. We will give everything in the games as the players because the players are ready. I hope we can do the country proud.
"Like to thank PacificAus Sports and the Australian High Commission for making it possible. Without the partnership and support from the Australian Government then this rip would be possible,'' he said.
International Futsal Series 2023 match schedule:
• Australia vs Solomon Islands – Saturday 1 July at 4:30 pm (SI Time)
• Solomon Islands vs Australia – Monday 3 July at 7:30 pm (SI Time)
• Australia vs Solomon Islands – Wednesday 5 July at 7:30 pm (SI Time)