BY JOY OFASIA
SOLOMON Islands athlete and member of the national women's sevens team, Hezilyn Una Sade, looks with determination as she eagerly anticipates the upcoming rugby sevens tournament at the XVII Pacific Games 2023 in November in Honiara.
Hezilyn Sade, 30, is not new to the rugby pitch where mud and sweat blend; she represented the country in the Oceania Rugby Women's Sevens championships back in 2012 in Fiji and other domestic and regional competitions.
She joined the national women's sevens team this week (November 7, 2023) to compete in the Oceania 7s championship cup, which will be held in Brisbane, Australia from November 10–12 at Ballymore Stadium.
Hezilyn, a native of Malaita province, told RAW SPORTS that she is excited and prepared to represent her country's women's sevens team at the XVII Pacific Games in 2023.
"As an athlete playing for the national women's sevens team, I am happy to be in the squad and am well prepared to play with the team in the games," Hezilyn said.
Hezilyn also expressed her gratitude for being able to play for her country as a member of the team, despite obstacles she has faced both individually and as a member of the team.
"I am looking forward to and excited to compete with my team in the upcoming Pacific Games this month. We are 100% confident in winning a medal for our country," the athlete said.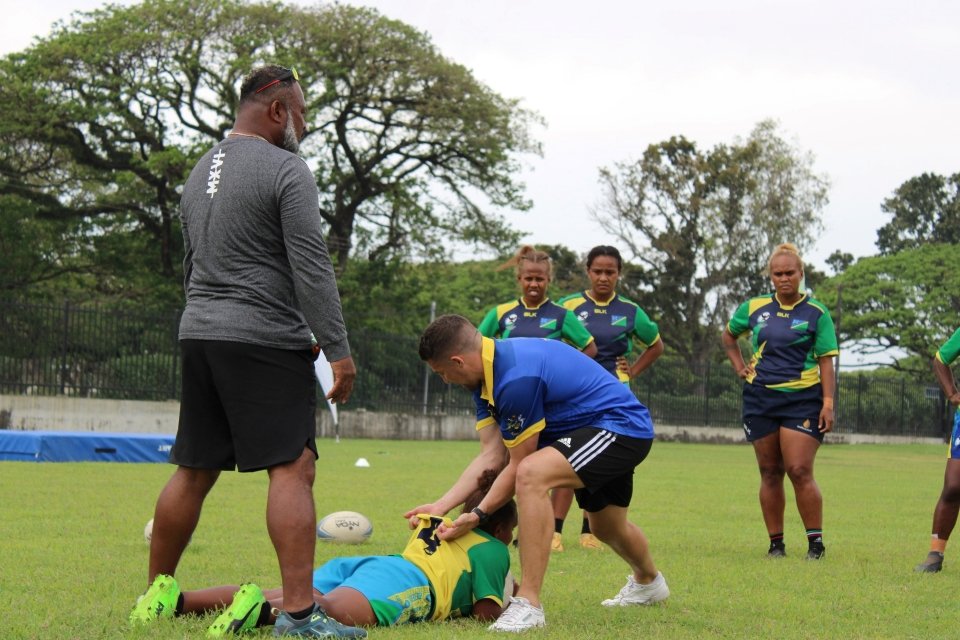 Hezliyn thanked everyone who helped her along the way as she prepared for the 2023 Pacific Games and throughout her sporting career.
Hezilyn said, "I would like to acknowledge my parents for their support and encouragement that helped me strive in my journey as an athlete. I would also like to acknowledge my coach, team captain, and team management for their support throughout."
The XVII Pacific Games 2023 begins from November 19 to December 2 in Honiara.