BY JOHN HOUANIHAU
TEMOTU netball team had scooped gold at this year's Solomon Games netball competition, and according to their coach, God had answered their prayers to cement victory 55-51 against their top rivalry Rennell and Bellona.
Coach Ellen Inoiya told RAW SPORTS that it wasn't easy playing against a top side like Rennell and Bellona at this year's grand final held at the Friendship Hall's indoor court in east Honiara but through our prayers, confidence, and faith in God nothing seems impossible.
"Our win is an answered call. We really prayed hard for this to happen. For our gold medal playoff against Rennell and Bellona, my prayer was for the final whistle to give us the much-needed victory.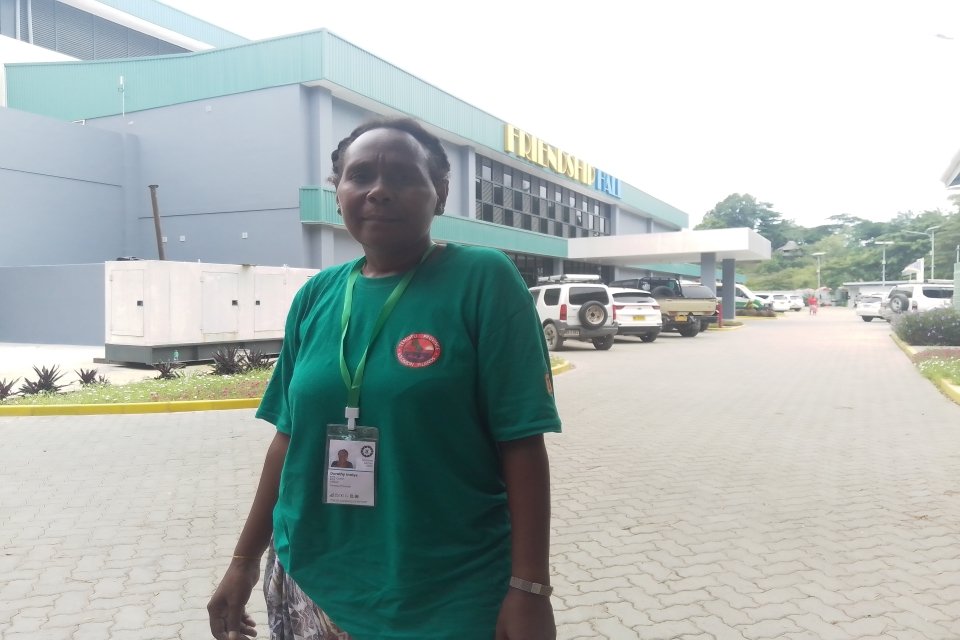 "I'm really proud of my netballers and thanked God for giving us the gold medal victory,'' she expressed.
Likewise, Inoiya reiterated that they have managed to fulfill their ultimate wish and dream to secure this year's Solomon Games netball competition.
"To secure gold at the 2023 Solomon Games netball competition will remain a source of pride not only for us as a team but for our province (Temotu) especially our people back at Home, those in town, and elsewhere in the Solomon Islands.
"Finally I would like to thank the 2023 Solomon Games organizers including all competing provincial netball teams and our strong supporters for making this year's Games a memorable one for all," the Temotu netball coach added.