BY JOHN HOUANIHAU
THE Solomon Islands men's and women's touch rugby teams have started their engagement in high-performance training at the Solomon Islands Institute of Sports Complex grounds as they prepare for the Pacific Games 2023 in November.
The players and coaches are working extremely hard throughout their scheduled weekly training sessions. The team is trying to make every improvement for success, both on and off the training pitch.
The Solomon Islands Touch Rugby Head coach, Owen Kaye Matenga told RAW SPORTS that the men's team has stayed motivated and continued to work out, often making big improvements in weekly organized competitions.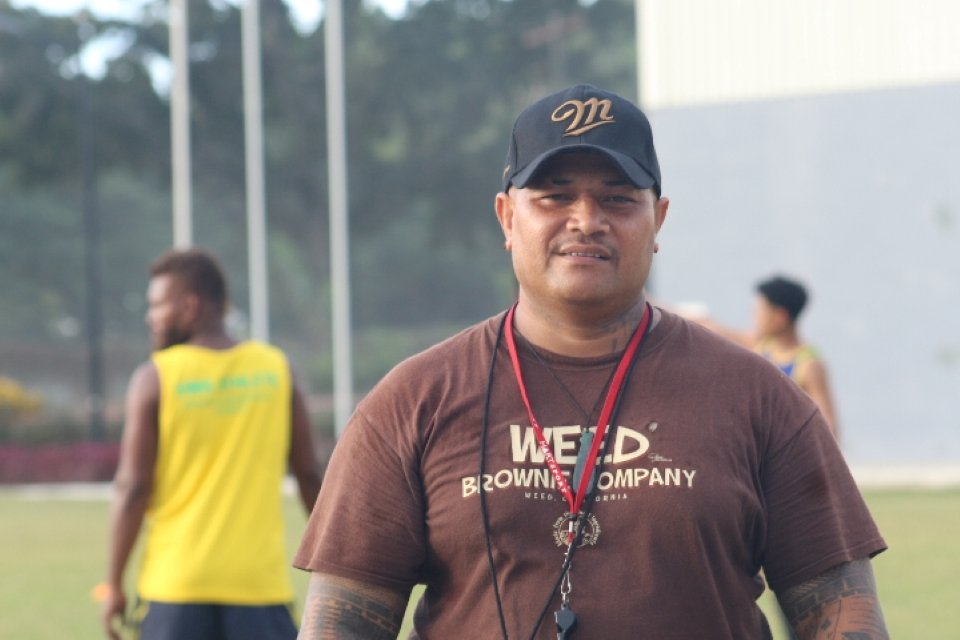 "The touch rugby players are improving a lot in their specific gym training from day one to now. However, for the women's touch rugby, their attendance is not much really good as expected,'' Matenga noted.
He said the men's side has worked on physical body strength and conditioning, and he hopes that this ongoing training outline will help them prepare well for the Pacific Games 2023 in Honiara.
"Each week's high-performance training program at the Solomon Islands Institute of Sports Complex (SINIS) training facility mainly focused on fitness and skill sessions, strength and condition workouts, including nutrition strategies to improve performance on the pitch, rugby first aid guides and friendly competitions.
"I'm thankful that [the players on the team] are staying focused and motivated during all training times," said the head coach.
Matenga said that they are looking forward to participating in a few international championships before the Pacific Games 2023 (PG2023).
"There's one in-country tournament expected for this month and also two respective tournaments in Australia and Fiji, which are expected two weeks before the Pacific Games in Honiara.
"I optimistic that such overseas competitions will help our players adapt to a new environment, and build players' confidence which will a bonus for the team's preparatory build-up ahead of the Games," he added.
Matenga said the final men's and women's touch rugby teams' to represent the country in the Pacific Games this year will comprise 36 players (18 players per team).
"The final selection will be done later this year, however, the aim is to work hard to make sure these boys and girls (training squads') are well equipped before they are respectively selected into the final national teams,'' he said.