BY JOHN HOUANIHAU
SOLOMON Islands Team Powerlifting will go down in the country's history books after they took six medals at this year's Oceania Powerlifting and Bench Press Championships 2023 at the Pacific Way Bar, Amanau in Alofi, Niue.
The Solomon Islands team powerlifting was among the top medal winners at this year's Oceania Powerlifting Championships from 12-14 April in Niue. The powerlifting medal winners are, Andrew Joe Tuhaika (two silver medals), Michael Maomaiasi (one bronze), Elizabeth Bisafo (two gold medals), and Catherine Temete (one gold).
Speaking to local media at the Solomon Islands National Institute of Sports Complex (SINIS) on May 12, SINIS Performance Manager (PM) for Portfolio One (Combat and Weight sports), Moses Aunama Jnr described the local power-lifters milestone achievement as a dream come true not only for the country but also the team of expertise at the National Institute of Sports in Honiara.
"Solomon Islands first-ever participation in the 'Powerlifting Sports' was at the 2015 Pacific Games in Port Moresby, Papua New Guinea but has not won any medals for the country.
"However, this is history for the first time ever for Solomon Islands to scoop medals for 'powerlifting sport' in any regional powerlifting championship," Aunama noted.
The Championship was sanctioned by the International Powerlifting Federation (IPF) and Oceania Regional Powerlifting Federation (ORPF) and was held at the Pacific Way Bar, Amanau in Alofi, Niue.
Meanwhile, in a recent cited SINIS news article, Aunama recalled that despite the unfortunate hiccup of Visa issues that could not enable other potential powerlifting athletes to travel as well on the recent trip, for now, it is good to positively focus on what stands out and that is the powerlifting team's accomplishment.
"The four of you [Powerlifting Team] have set a benchmark for other athletes in your sport to achieve also what you have achieved. This includes the next generation.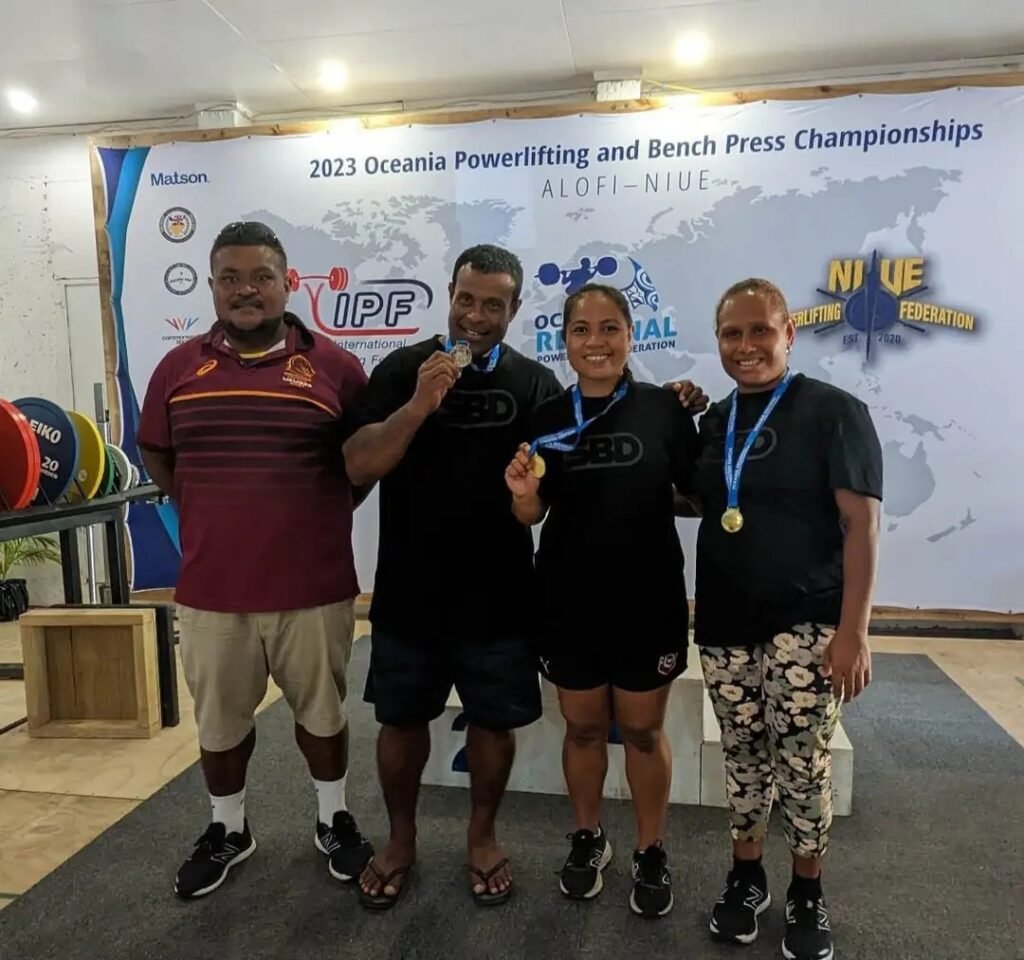 "History has been made, having you the first powerlifting athletes of the nation to achieve medals for powerlifting since such has not been achieved during the past in any regional competition," he said.
Solomon Island Powerlifting Federation, Team Manager and silver medallist at the Championship, Andrew Tuhaika also told BCN News that "it's an eye opener for us because there's a lot of things that we haven't covered back at home we have covered here. I am very happy about this competition. I am so thankful that Niue opened this opportunity for us to come over here and compete."