BY RODRICK DESURI
FREELANCE JOURNALIST
SBT is now the crowned champions of the Buma Pentecost Soccer Tournament in West Kwaio, Malaita Province.
The champions were awarded $3000 and a trophy over the weekend.
The tournament's Games Commissioner, Lina Iro thanked every participating team for their positive contribution to the week-long organized soccer tournament.
"I like to thank every team for their participation and good behavior during the long week stay here.
He said without all the teams from Zones 1 to Zone 8 in the Buma community, the tournament to mark the Pentecost celebration would be meaningless.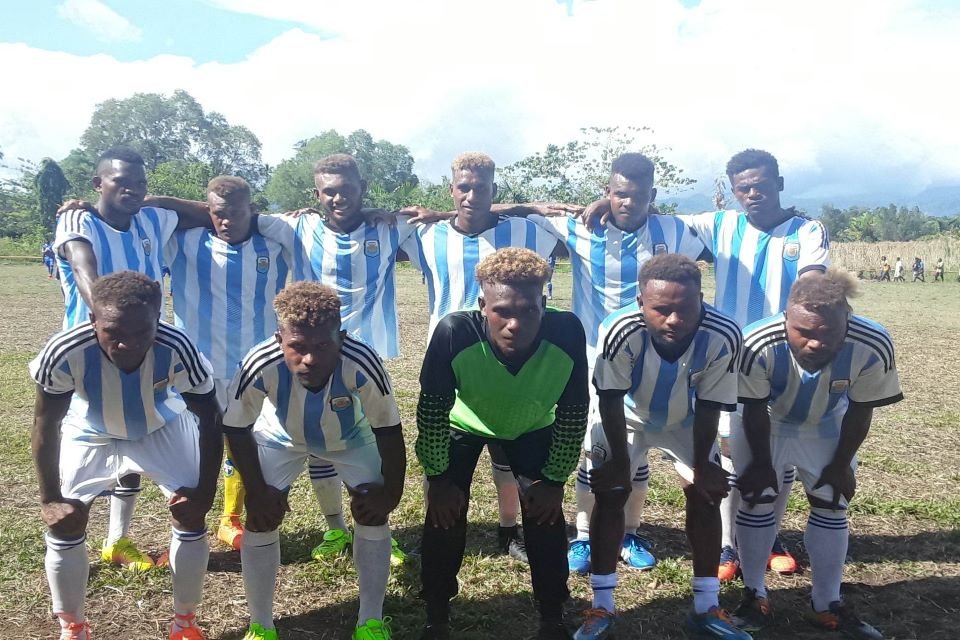 "Without your participation, our celebration feast to mark the coming of the Holy Spirit would be meaningless and we will not enjoy the festivity, since we haven't celebrated the event over the last 3 years," Iro said.
The prizes for the winners of the tournament are as follows:
SBT – first prize winner – $3000
Kwabu Kings 1 – second prize winner – $2000
The consolation prizes are as follows:
Golden boot award – Rodney Lea'i of Bona United
Fairest team of the tournament – Buma Station 4 Red