BY JOHN HOUANIHAU
DIANA Matekali has scooped her second Gold Medal and the fifth for Team Solomon at the 2022 Pacific Mini Games in Northern Marinas, putting the Solomon Islands at the 9th Position.
She booked her second and the fifth goal medal for Team Solomon in the women's 5000-meter race.
So far the Total medals won by Team Solomon as of Saturday 25th is 29 – 5 Gold medals, 18 Silver medals and 6 Bronze.
Matekali also won a bronze medal In the Women's final marathon event.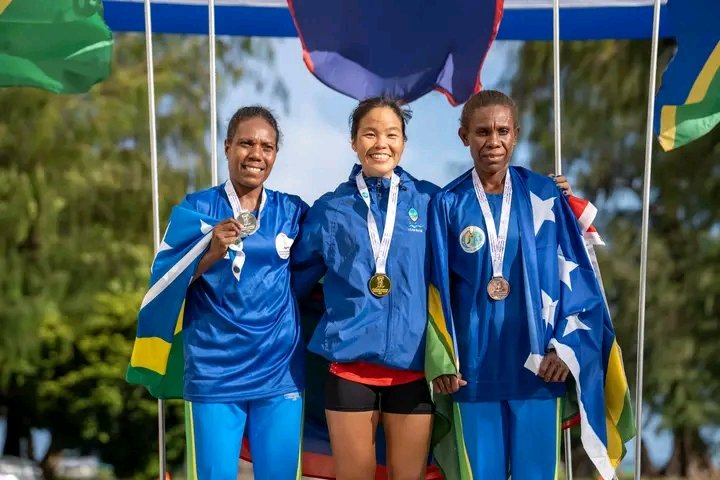 Matekali is among the athletes' medallists in the track and field events, alongside Sharon Firisua and Para-Athlete,Jemimah Otoa.
This year's Mini games were held at Saipan in the Northern Marianas from 17 June to 25 June 2022 with the motto 'Rising up to the challenge.
PNG led with 33 Gold medals, Tahiti 21, NMI 16, Australia 16, New Caledonia 11, Guam 10, Fiji 9, Samoa 8, Solomon Islands 5, and Tonga in 10th position with 4 gold medals.
In terms of medal tally lead, PNG leads with 80 medals, Tahiti 58, New Caledonia 54, Fiji 43, NM 38, Solomon Islands 29, Guam 26, Samoa 21, and Tonga 7.