BY SOL2023 PACIFIC GAMES
SOLOMON Islands Football Federation new $72 million football academy is now ready for XVII 2023 pacific Games next month, after the project enters its completion stage and was handed over to the Solomon Islands Government yesterday, 26 Oct 2023.
This makes the Solomon Islands Football Federation the second highest beneficiary of investments by the National Hosting Authority for the 2023 Pacific Games.
The SIFF Football Academy featured two football pitches, an outdoor futsal court, a beach soccer pitch, an administration building and a dormitory building with fifty beds.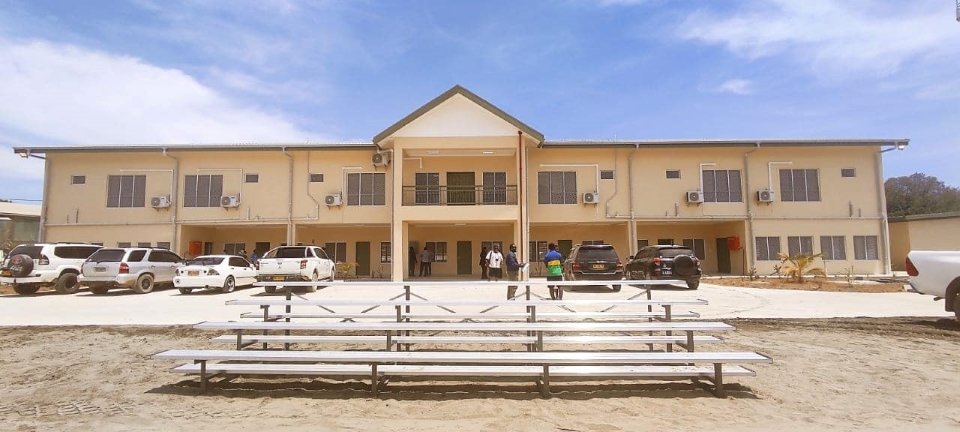 Prime Minister and Minister for the 2023 Pacific Games in attendances at SIFF handing over to receive the completed PG2023-SIFF Football Academy, thanked the government of the Independent State of Papua New Guinea, PNG High Commissioner to Solomon Islands, the government of Japan, JED Enterprises and JQY for completing this major project and assistances to making the PG2023-SIFF Football Academy a reality.
"This academy will provide the training ground and a home for all our young soccer enthusiast, both men and women. Having the best dedicated football academy in the pacific is only the starting point for our soccer loving country."
Sogavare emphasized that soccer is a national sport in the Solomon Islands.
"It is my hope that the SIFF Football Academy will not only be a source of inspiration and pride for our nation but becomes the factory where we produce the best soccer players in both gender and across all three codes for our nation."
The PG2023-SIFF Football Academy marks the end of the handovers of all the venues and villages for the 2023 Pacific Games.