BY LESLEY FOINAGWA
SOLOMON Islands recently welcomed the grand opening of its new state of art multi-purpose indoor futsal stadium in Honiara.
The Kurukuru national futsal team, captain, Elliot Ragomo expressed his excitement to local journalists by saying it's a dream come true for the country after years of unfulfilled promises.
The dream futsal stadium that was funded by the Indonesian government is an achievement that will truly go down in the history books of Solomon Islands football.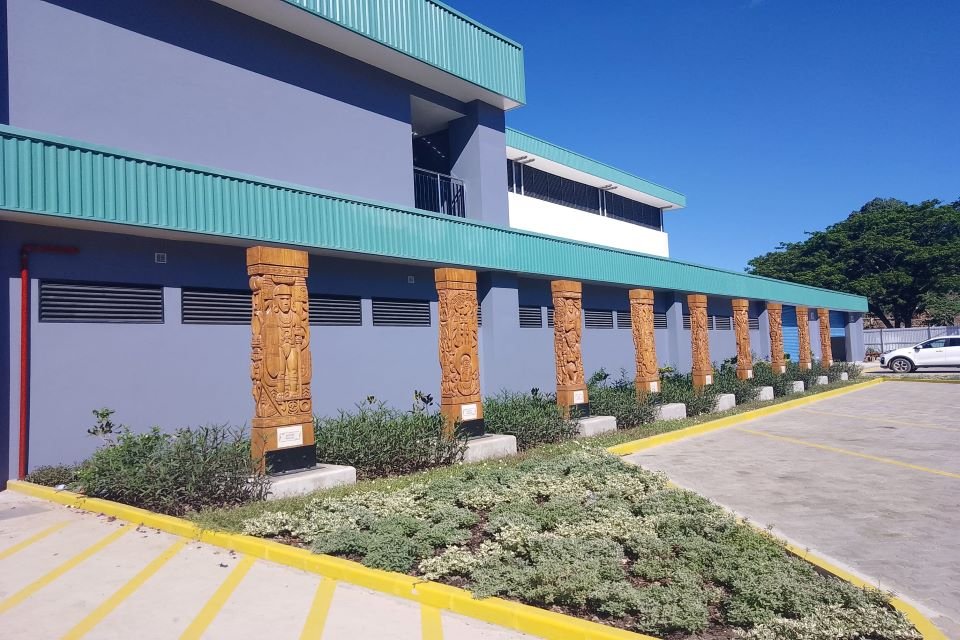 The inspirational futsal star who has represented the country in four respective FIFA Futsal World Cup tournaments described the state of art futsal stadium as a dream come true for himself as he looks forward to the future to end his national duty in futsal.
"I always dream of this particular day. I often say to myself that before I retire from my national duty as the captain and player of the Solomon Islands national futsal team, I wish to see an international standard futsal stadium in the country.
"I thanked God and everyone who has worked hard to make this dream come true, and it is truly the beginning of something great for futsal in the country.
"I think with the new international standard futsal stadium in the country, nothing is impossible for us to prepare hard and win the FIFA futsal world cup in the future.
"The transition from the multipurpose Hall basketball undersized court to an international standard multi-purpose indoor futsal stadium in the country is a history in the making for football, particular to take us forward in the future development of this five aside indoor game futsal.
"Over the past years, both past and present national futsal players often train on the indoor and outdoor basketball court at the multipurpose hall sporting complex at the Lawson Tama, Central Honiara," Ragomo emotionally told local journalists at the opening ceremony of the new national futsal multi-purpose hall indoor stadium at Panatina, East of Honiara.