BY LESLEY FOINAGWA
SOLOMON Islands' chances of scooping a medal in taekwondo at the forthcoming 2023 Pacific Games have been boosted after the National Olympic Committee of Solomon Islands donated speed-kicking pads to the Solomon Islands Taekwondo Federation.
The new speed-kicking pads are funded under the National Olympic Committee of Solomon Islands (NOCSI) equipment grants for National Federations in the country.
Solomon Islands head coach Junior Maetia described the gesture as generous and timely and an inspiration to the Taekwondo athletes who are currently undergoing early preparation ahead of the 2023 Pacific Games in Honiara.
"The new sets of speed-kicking pads will boost the athletes in their competitive training and I would like to thank the NOCSI for their generous and timely donation.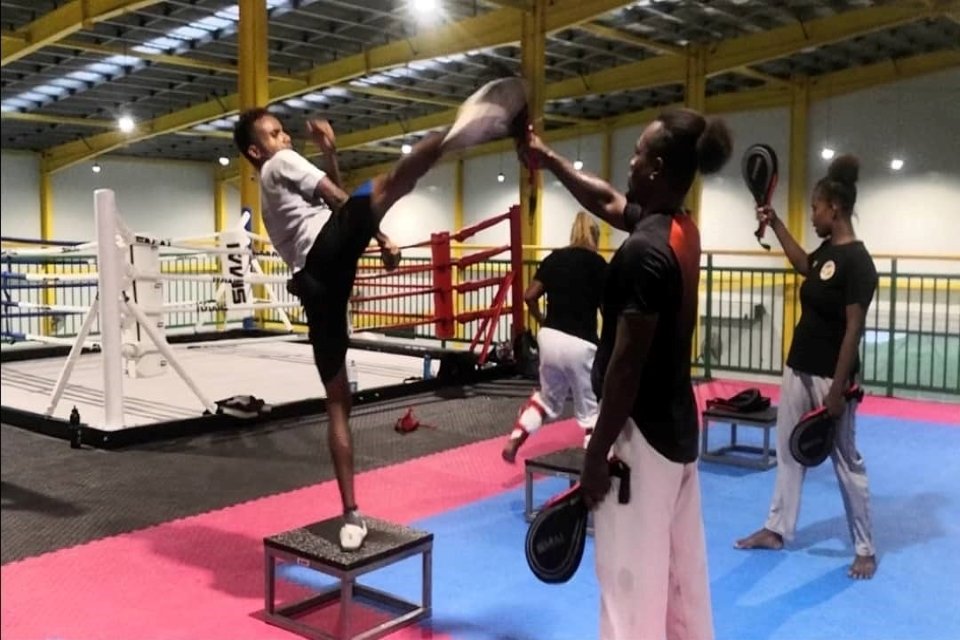 "The new and quality speed kicking pads are vital for our taekwondo kicks training drills. These are the right tools for our athletes to improve their speed, target, strength, and flexibility in competitions," Maetia said.
Solomon Islands World Taekwondo Union (SIWTU) President Derrick Afu also acknowledged the support saying that it will enhance the trademark of the sport.
"These Taekwondo kick pads are great for all ages. Competition-wise, it will be used for a more direct approach to sparring knowledge and executing more skills and techniques," Afu said.